The best seafood, freshest meats and the customer service is on Level 11. That's why Saltwater Markets has been a staple in our area for years. It all started with the "Happy Shrimp" logo and we've been with them every step of the way!
Clint and Elizabeth are two of the most generous people around. They truly want to "Share the Best". We've developed a partnership over the years that allows us to be the go-to source for all they need graphically. They really understand the importance of consistency in their branding and we are proud to be part of the team!
When Saltwater Markets wants to promote a big event, they start by giving us a call. We work with small businesses on creating "brand consistent" graphics that make it easy to spread the word!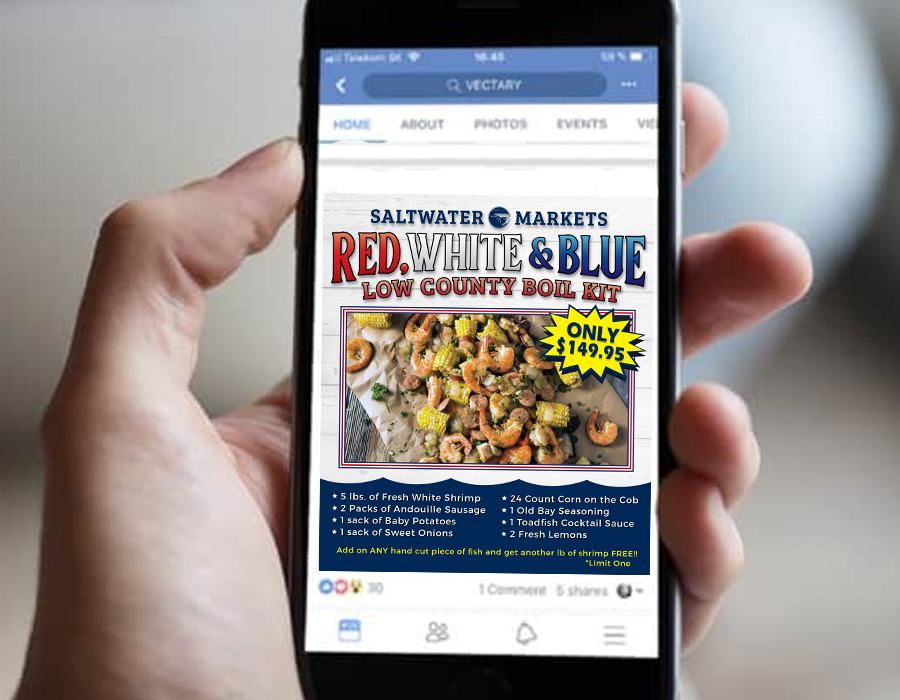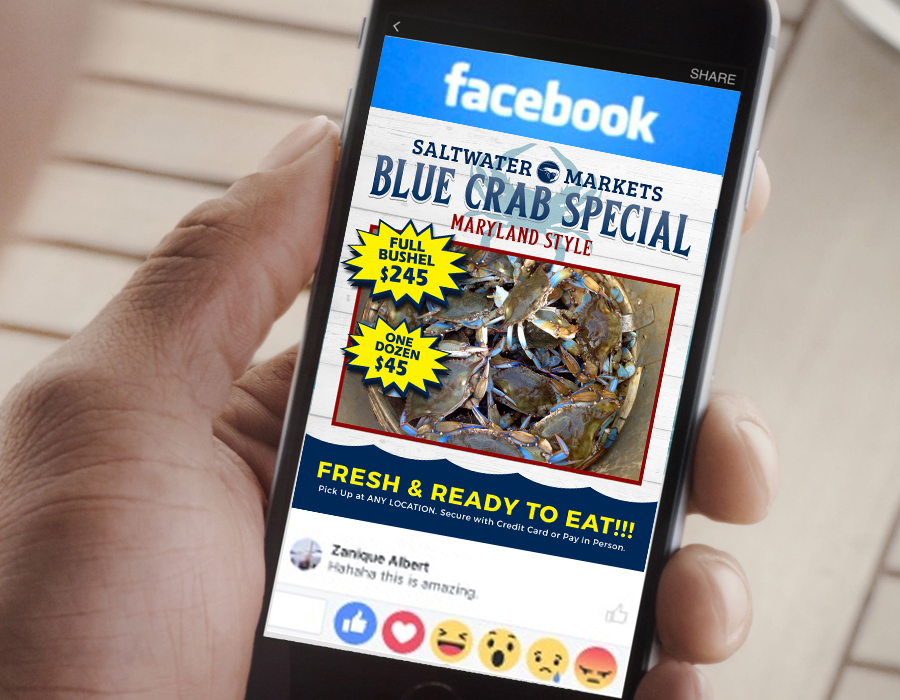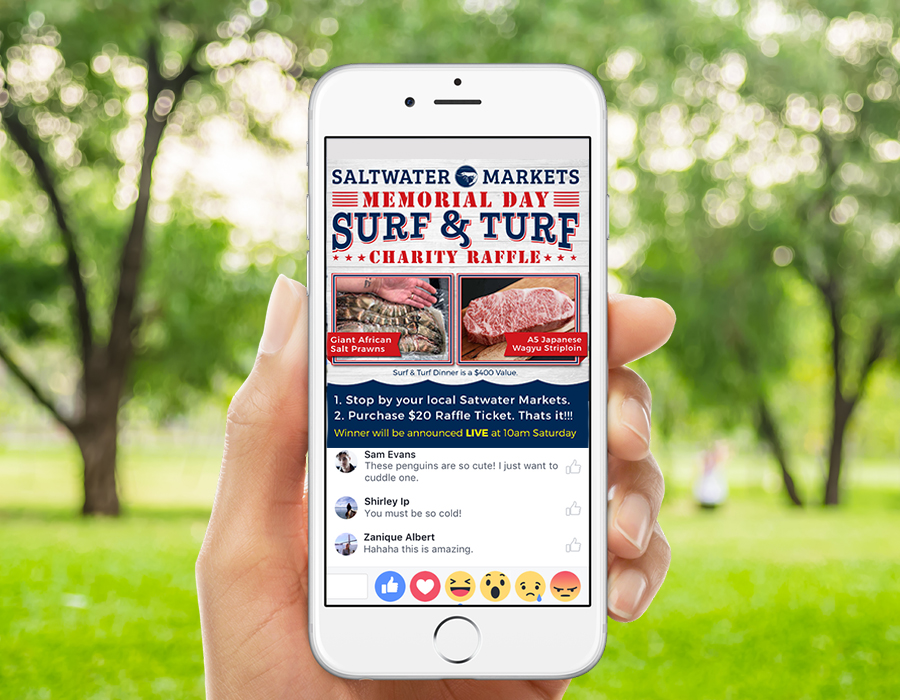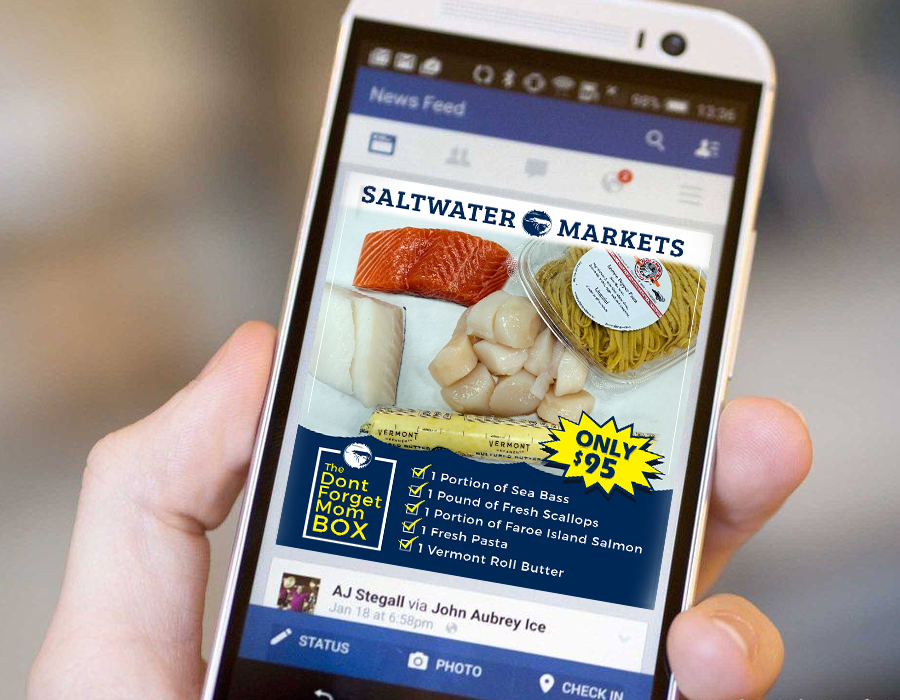 CLICK BELOW FOR OUR RECENT PROJECTS
Our clients tend to bring us in for one project, and as the relationship grows, they tend to ask us to take on more and more. Through the years, that's given us the chance to get really good at all sorts of things – and we're still adding to the list. But that makes perfect sense when you think about it.
Once we get to know one another, there's no better, more enjoyable, more collaborative and more powerful partnership anywhere!
A well-designed logo is an easy way to convey to potential customers that your business is professional, trustworthy, and provides quality goods or services.
First impressions are powerful, and what your website looks like can create a good impression or drive visitors away.
Sometimes there's nothing better than a physical brochure or a smart business card to get across your brand or marketing message.